New CDs

[music | Dr. Octagon - Waiting List (DJ Shadow/Automator Mix)]
I don't usually post about new CDs, I just get way too many of them. But I've been waiting patiently for two independent CDs and they both came in recently, and I really liked both of them.

Germz - Thingz 2 Say. Germz is a Boston area producer who is just getting launched and making some good old-school beats. Dumb title, illegible art, good music though. I can't wait to hear the mix tape which has been "coming soon" since the beginning of history. The snippets I've heard so far sound like it's really coming together.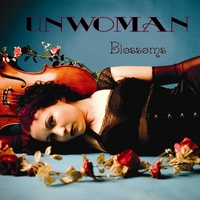 The other is Unwoman - Blossoms. I've got her previous two CDs (Knowledge Scars and Wildness & Artifice) as well. Unwoman is based in San Francisco, so I have no "my friend's friend did this" stake in this one, it's just good music. If you think you'd like a more electronic type cello and piano based soloist, look no further. Well, that's pretty specific, but give her stuff a listen, it's really good. I've been in the car and heard a track that I would have thought was hers, to have it turn out to be Chris Vrenna (Tweaker), that means "good beats".
Hopefully I get more exciting CDs and post more on that, but not a lot of what I buy sounds that new to me.
Well, there is more, everyone should immediately buy The Inevitable Rise and Liberation of NiggyTardust! by Saul Williams, produced by Trent Reznor. Come on, $5, Natalie and I actually both paid separately, cause, hey, $5. And I'm unemployed. So no excuses.
Ok, the more I think about this, the more I notice a whole stack CDs I've bought in the last couple weeks that I could go on about. Just go look here and start clicking around, go to homepages, listen to samples.
Recently:
Hank III
Horrorpops
Nekromantix (Yeah, bit of a trend there)
Dig For Fire, Pixies tribute and High School Reunion from American Laundromat.
From Russia With Love, Russian covers of Pigface tracks.
I give up. Late.
Someday I'll have to add a "recently added" list to the front of that thing. And a Last.fm link generator. And allow it to do compilations. And make it not-ugly.
Log in to post comments

4007 reads