Streaming WFNX on Android

Music:
Front 242 - Welcome to Paradise
UPDATED: I have verified that the process below is absolutely the right thing to do. We drove around for an hour to test and the phone only dropped in the largest of the known cellular dead zones, so buffering is a lot better. The phone also ran a /lot/ cooler than when I was using the flash player. Plus, this will work with our Nexus tablets, since they don't have Flash and Adobe stopped supporting Android
Earlier in the week, WFNX posted a quick and dirty mobile page with options for how to listen on various devices. There is an Android page there, but what happens is it loads a flash player in your Android web browser and streams that way.
This sucks on many levels. 1) It's flash and takes a ton of CPU, B) It doesn't buffer very much if at all, so it tends to drop and re-establish, and third) It's in a browser, and is limited by browsery-behavior stuff like "when the phone locks, it stops playing music", so you can't ever let your phone auto-lock. I get that FNX needs to be generic here, and can't get complicated enough to tell people to go get new software, and they probably don't want to be seen as endorsing a product, so that all makes sense. That said...
The right way to do this is to skip the Android page, and go to the iPhone/iPad page. There they have direct links to an MP3 stream. The MP3 stream is 65kb/sec, so they're not the highest quality things ever, but they'll sound better than whatever Clear Channel does to the air around 101.7.
What you need is a music player capable of playing .pls streams. Head over to the Play Store and get A Online Radio.
Choose the Live button, and scroll down and select Add Channel: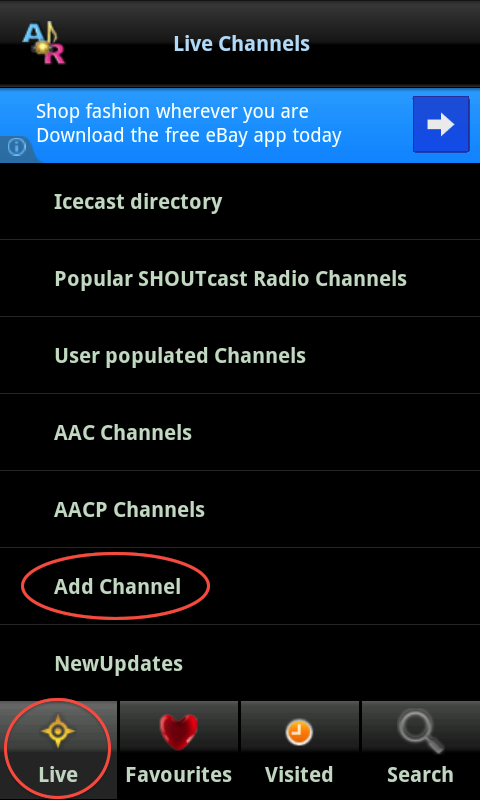 You can either type in all of http://provisioning.streamtheworld.com/pls/WFNXFM.pls, or, if you're on your phone now, click and hold here and choose copy URL. Then paste it into the Add Channel dialog: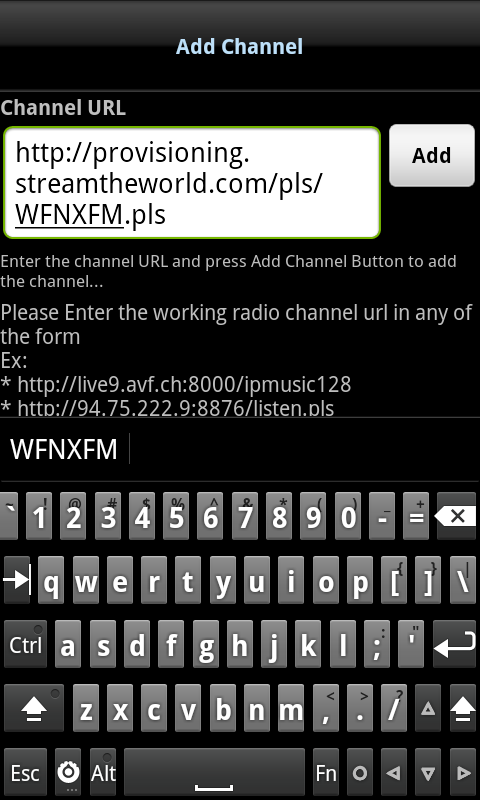 Once you do that, it should create a new entry in the Favorites tab, right at the top, click that, let it buffer, and listen: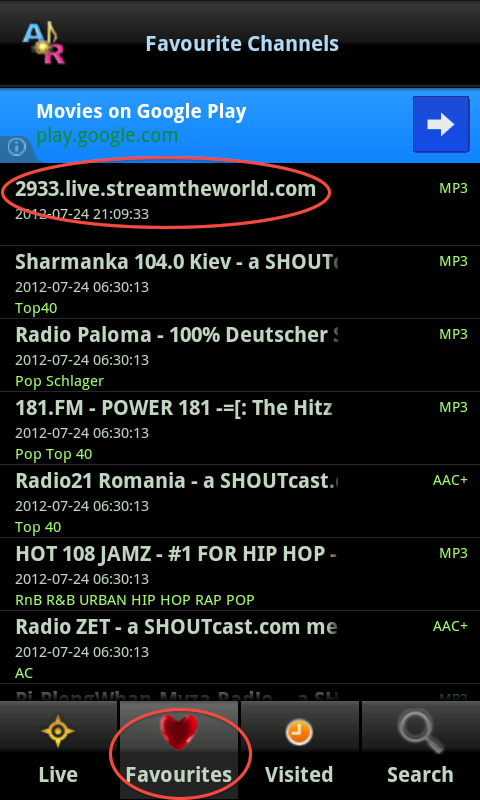 Log in to post comments

3569 reads