This Still Isn't My Cat

For the last year or so we've had a persistent stray cat that we've been kind of watching after, along with most of the rest of our neighborhood. As the weather gets cold we decided to try and see if he'd be willing to come in the house and maybe spend cold nights in the basement. Basement because this is a fully functional male cat and we prefer our stuff to be piss-free. Spoiler alert: It didn't work out so well. He hung out on the porch for a bit, but really wanted to get back outside. And he still managed to spray a pair of Natalie's boots even with us sitting right there with him. If we toss him in the basement I expect to hear him echoing through the heating ducts all night meowing and trapped and annoyed.
But now we have actual cold weather forecast for the first time this winter, with temps in the single digits during the next couple days and we want to make sure the little weirdo has somewhere to stay warm. So yesterday, Natalie banged out this little shelter. it's got fiberglass insulation with styrofoam inside with a decent amount of straw so the little guy should be able to burrow in and stay pretty warm. Now it's just a matter of getting him to use it. Today I started putting food in the far inside corner and he is getting more comfortable going in to get food. Hope he figures out that this is where you go when it's cold.

Yesterday we put the box out and introduced the cat to it: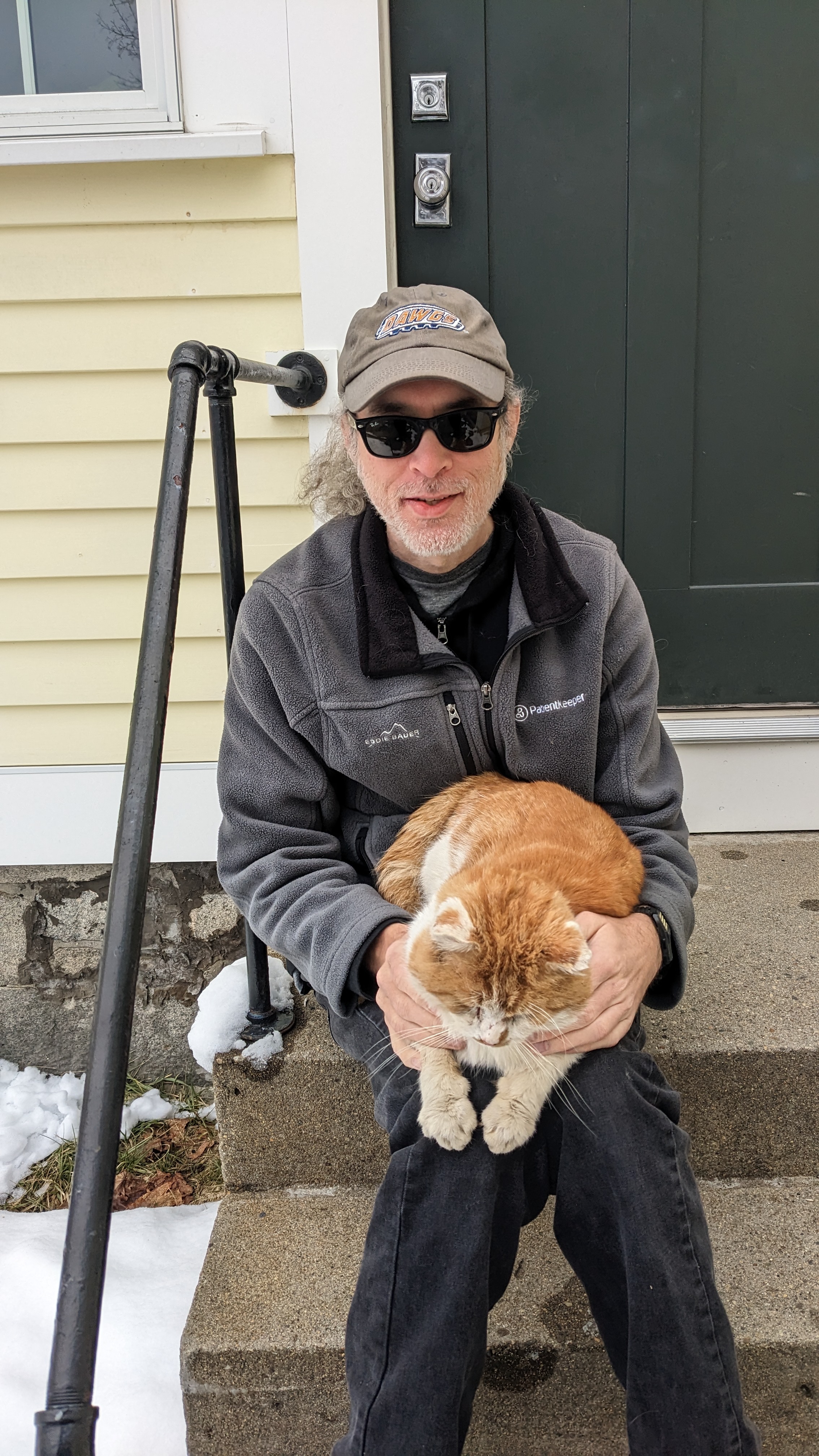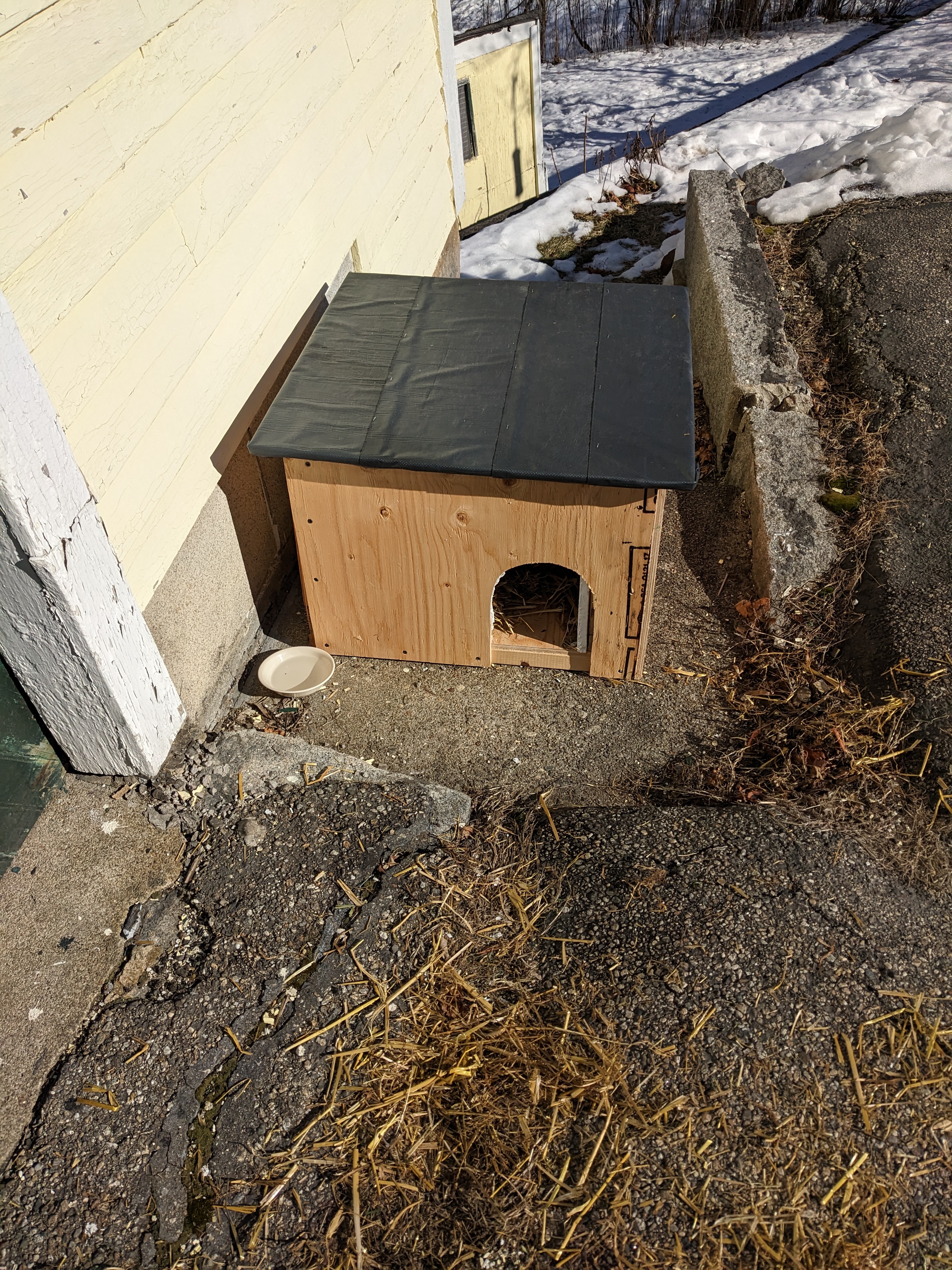 "That's enough progress for one day"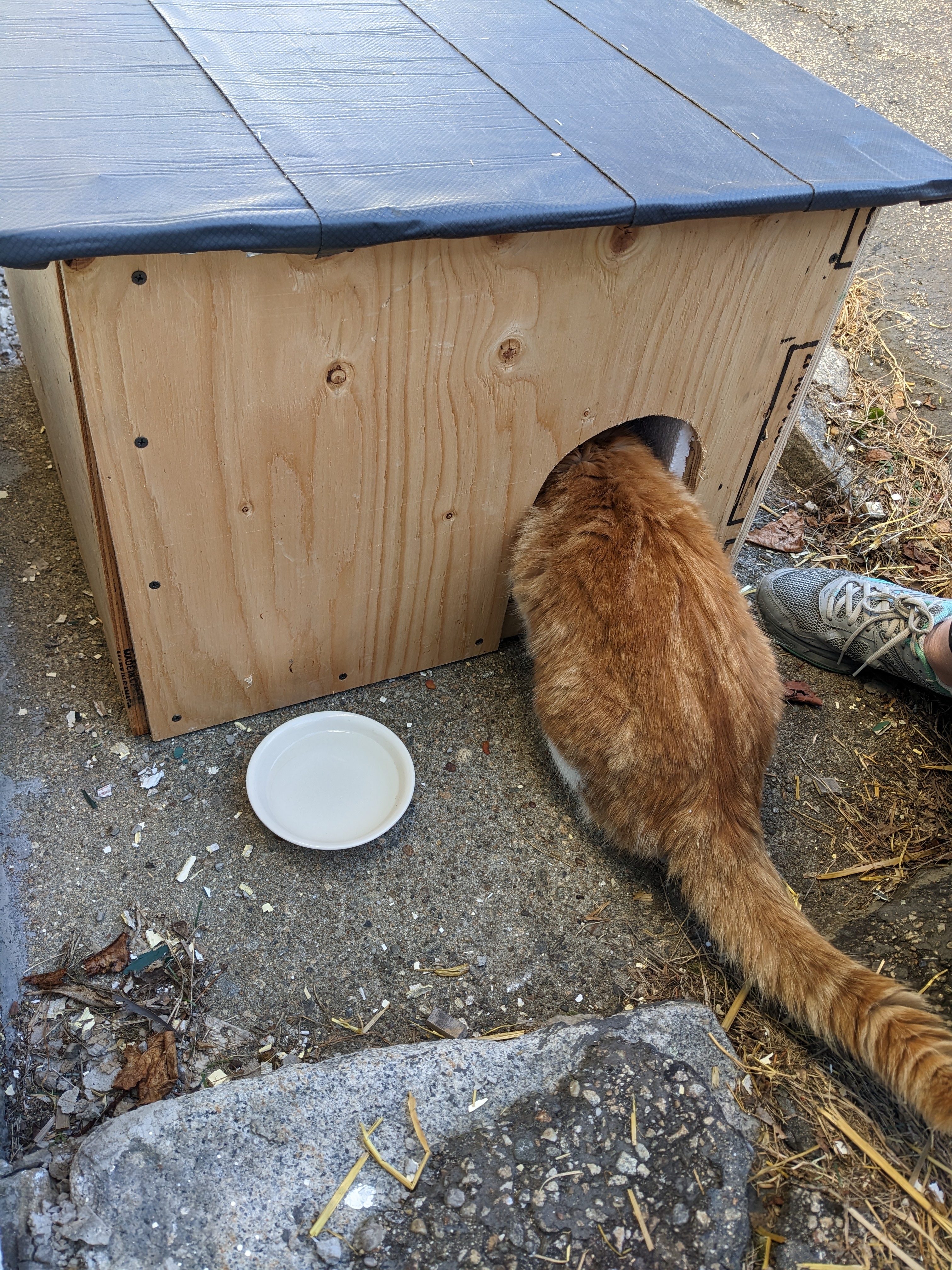 Day 2 - Success?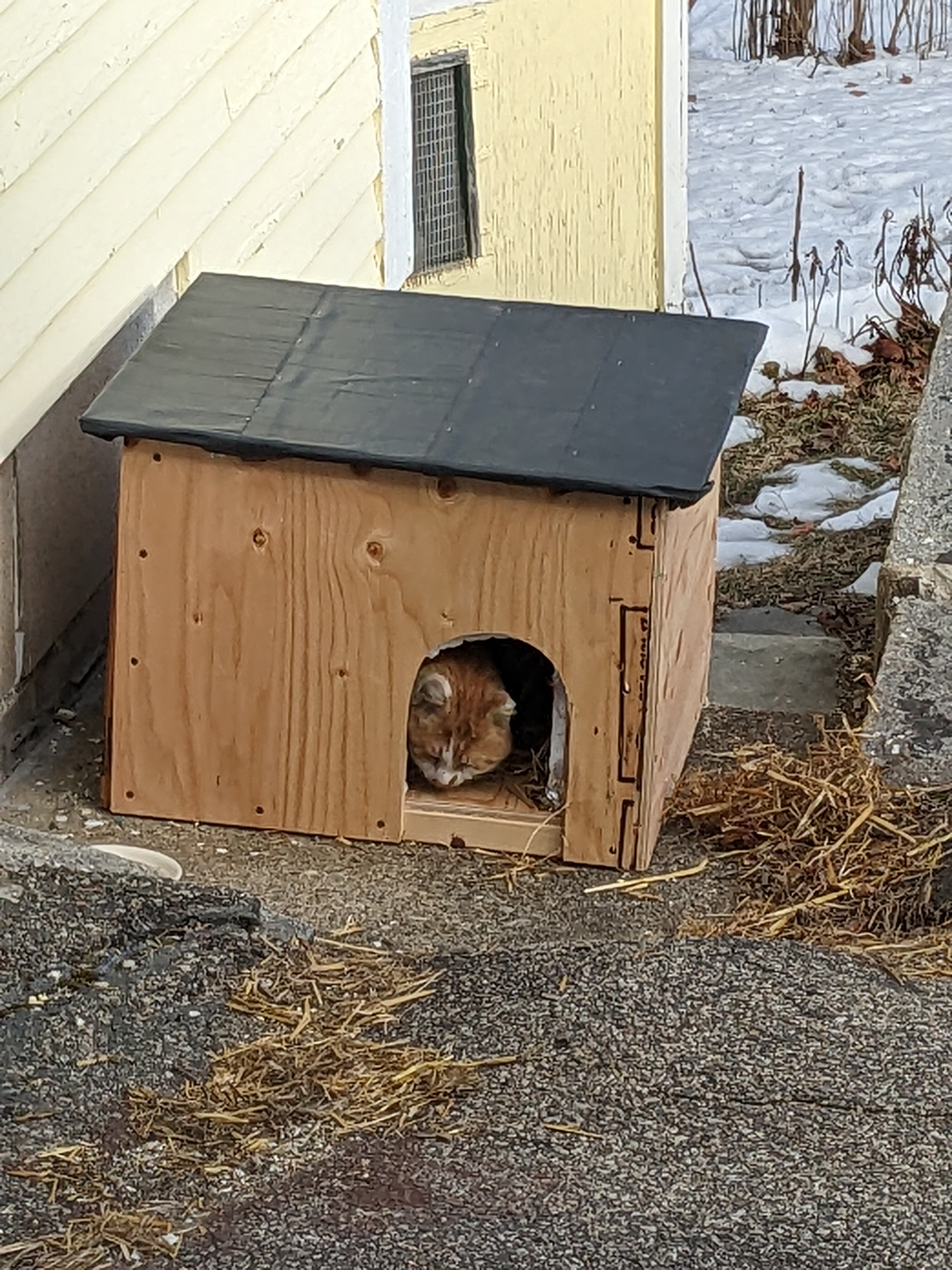 Log in to post comments

260 reads