Go Mighty Corolla

WHAT HAPPENS NEXT? Stay tuned and wait. for. it.
Ok, so I had just gotten off of 128, and I wasn't going a thousand miles an hour, and there was no Stop 'n Shop, but there was a Wegman's. I threw RoadRunner on, because it's the very best song to finally break the 300,000 mile barrier on this rustbucket. Aaaaand, it didn't do it. Why yes, I am a sysadmin, why do you ask?
Just a bit further toward home though, I found a real Plymouth RoadRunner Superbird in a parking lot: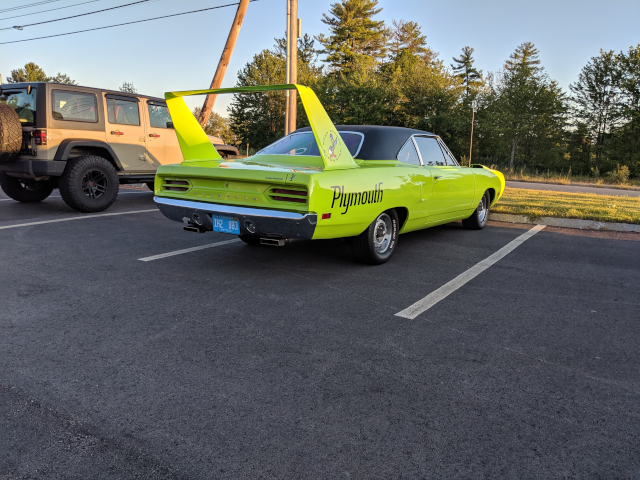 Natalie and I think it's this one right here.
So yeah apparently the odometer thing's A Thing with Toyotas from the mid-2000s. And they don't see it as a "design flaw" that every inspected car becomes illegal at 299,999 miles. It's like $500 to fix, apparently, which means it's still worth it to keep it on the road, but it is the second-costliest and absolutely the most pervasive and 100% predictable non-recall inspection-failing repair in this car's 14 year history.
Log in to post comments

2775 reads