Tech Henge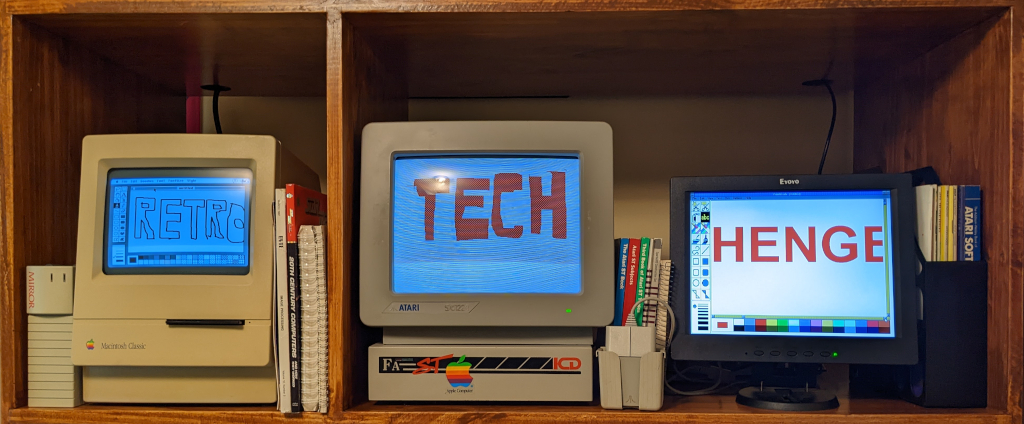 As noted previously we basically just bought our way into a retro-computer collection with the addition of an Atari ST and two further 8-bit systems. This created problems for us, but we decided to solve them with craftsmanship and as a result Natalie built an impressive henge.
Previously my office had a bookshelf that Natalie built while I was out of town for work. It worked great for 10 years or so but the shelves were only 10" deep, and while I was able to cram an impressive amount of stuff on there, it had to change. So we designed one 24" deep with a work surface a couple of inches deeper than that, and then a 20" hutch for the top section. This will allow us to have several layers of display items with storage behind them.
Because as is my motto: "If It's Not Display, It's In The Way"
So we've spent the last week setting everything up and trying to consolidate all the new stuff into bins, test what's working and what needs repair, and cabling up all the systems and network hardware. We put two 12u racks in the bottom, one is full of network hardware, NAS, and webservers and the other has several Atari 8-bit peripherals that are hooked up and then storage for in-progress projects like the Kaypro II. We designed it with the three cubbies to accommodate our printer and scanner, but decided that they were better used with books and stuff, so as a bonus we swapped out the top on a metal cabinet we already had and it really fits in well.
You can already see there's room for 4 computers/keyboards and mice "comfortably", and we could probably have 6 going if we really wanted to add anything more. We'll be spending some time to come trying to find the most effective way to fill this thing, but I think it's off to a good start, and we can nearly eat on our dining room table again, so that's a bonus! I think all we have left to do is unfortunately send the Elvis tapestry on a permanent vacation and replace him with 3 or 4 bookshelves to hold all the software and documentation we got with this haul.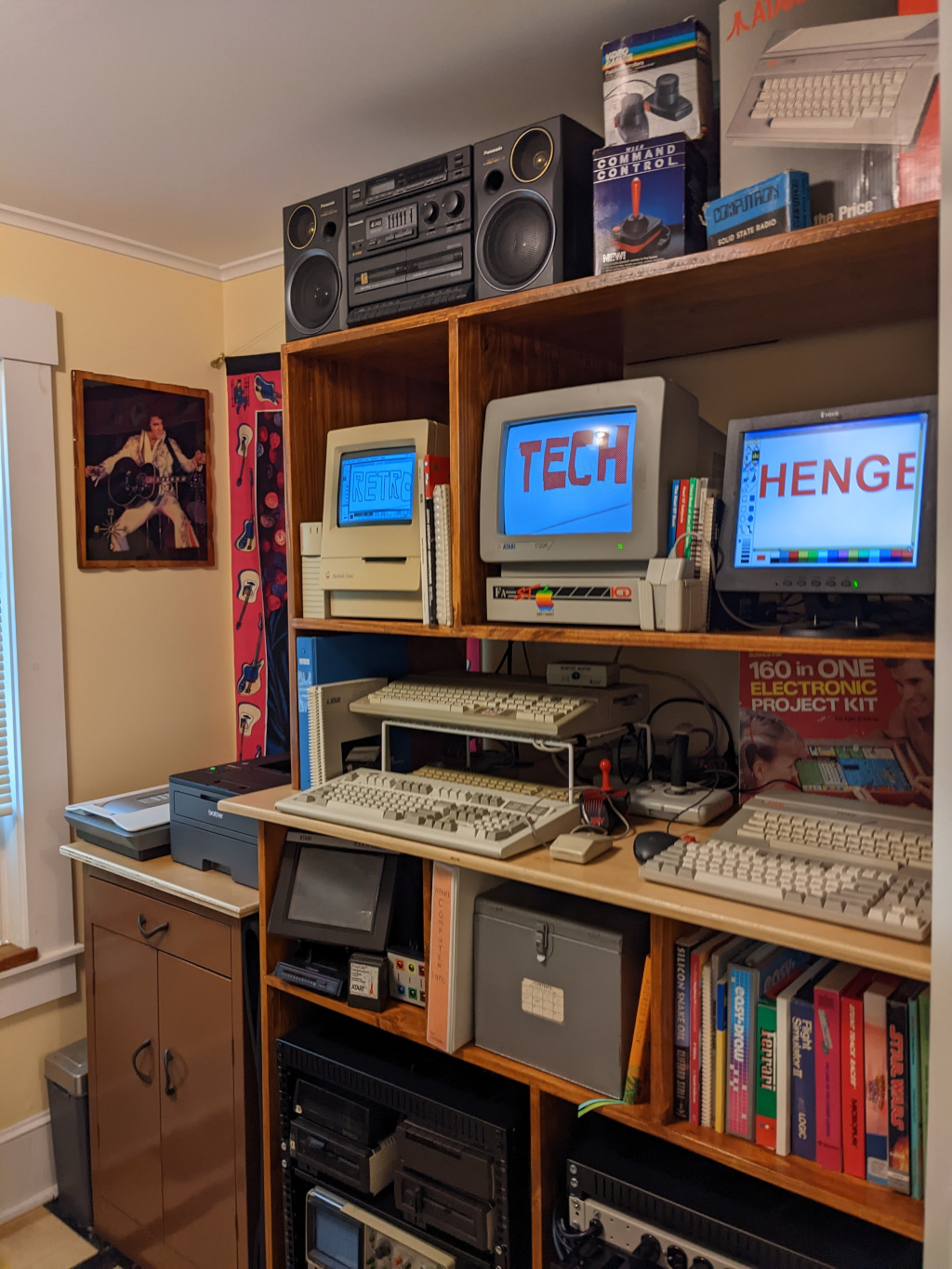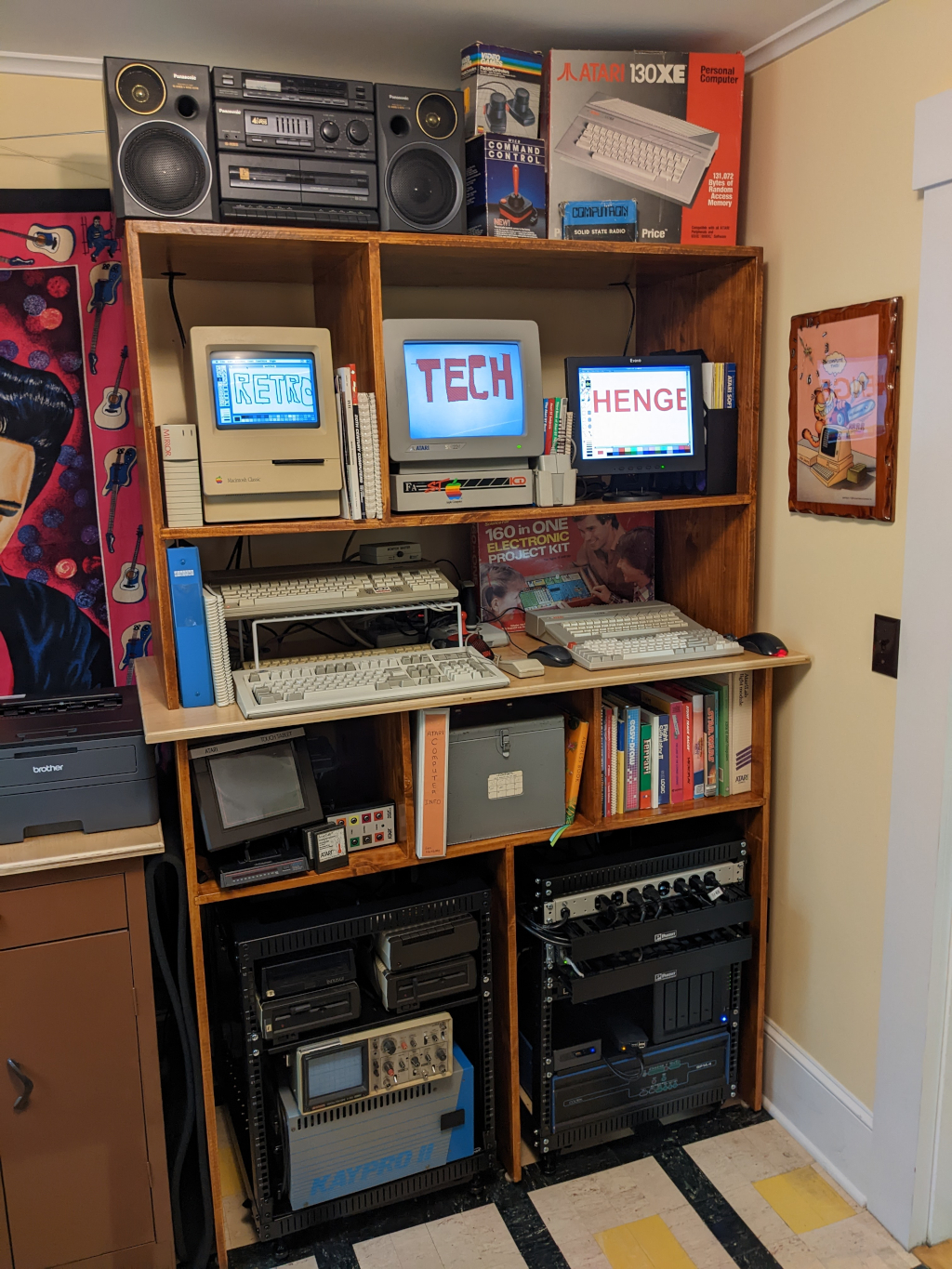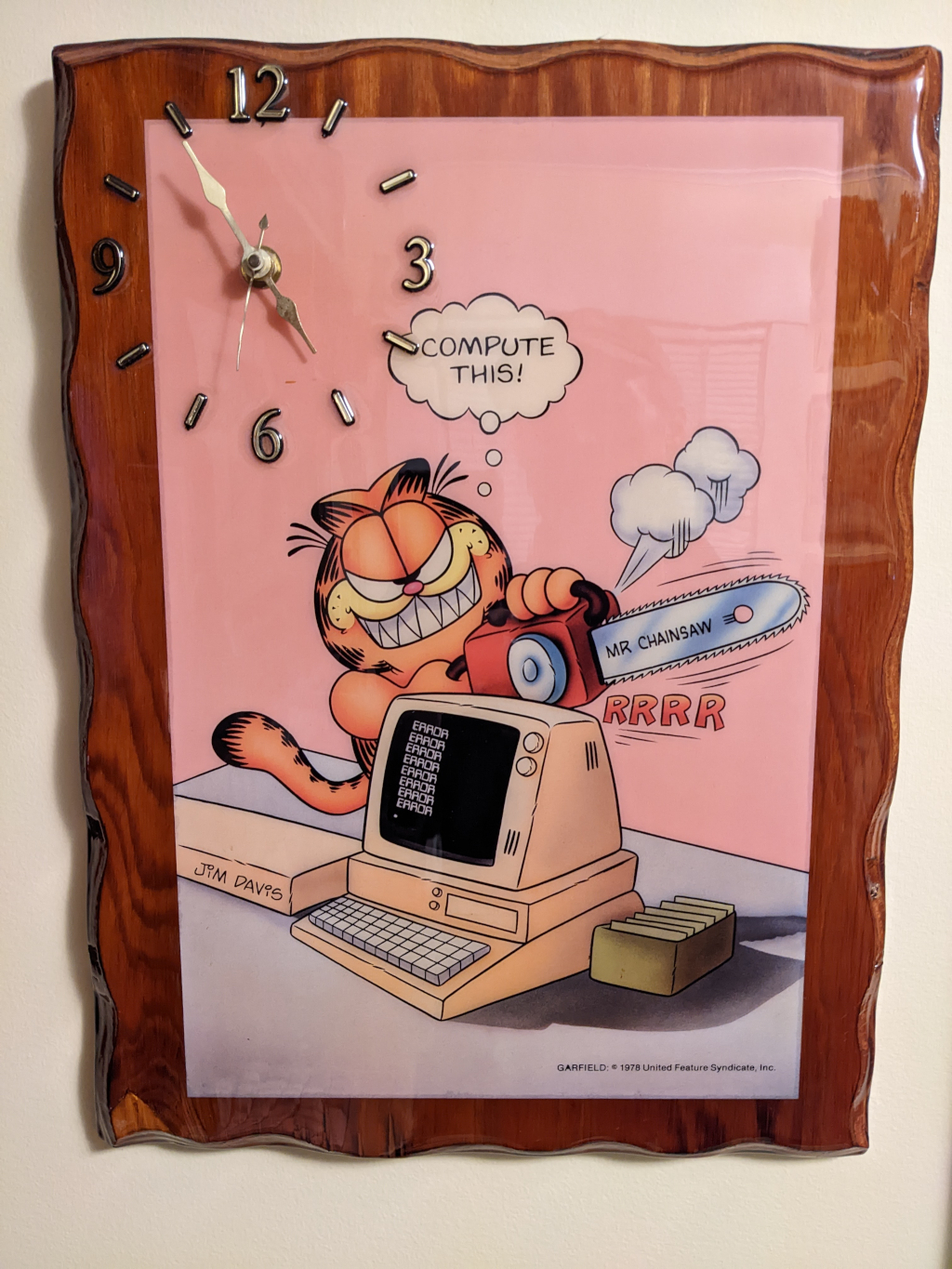 Log in to post comments

1662 reads