Good Utility

Natalie handed me this letter from PSNH last night. I had expected it to say something to the effect of "thank you for paying for all of our kids to go to college by installing baseboard electric". It started off mentioning something about snow.
I had my moment of: "OH AND YOU GUYS CAN GO FU... hey, this is nice", and so I share it: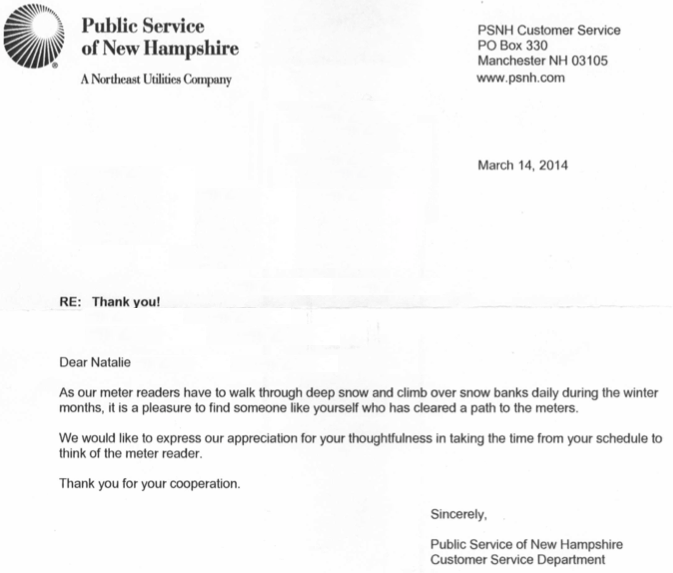 Natalie said she was thinking the same way at first. Then we made fun of USPS for not allowing the mailman to walk through our neighborhood anymore, causing us all to have to install mailboxes.
Log in to post comments

9422 reads